"Our mission is to provide the tanning industry with scientific advances to achieve leather with innovative properties and using more sustainable processes".
Anna Bacardit, directress of A3 Leather Innovation Center.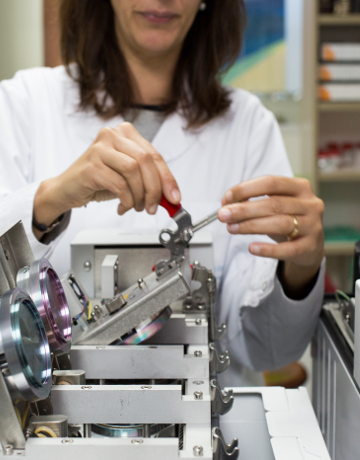 The A3 Leather Innovation Center is a research group at the University of Lleida (UdL), that specializes in the leather production chain. Its facilities are located on the Igualada-UdL University Campus in Igualada (Barcelona). 
La recerca de l'A3 Center es focalitza en la innovació, la qualitat i el medi ambient fent èmfasi en la sostenibilitat dels processos de fabricació i en l'aplicació de noves tecnologies i materials avançats.  
Objectives 
To concentrate the know-how of the tanning sector industry. 

To promote innovation and the application of new technologies in the leather sector

To develop innovative projects to achieve new leather functions.
 
To enhance the recruitment, training and retention of talent, avoiding the loss of professionals.
 
To drive the local economy and to enhance Barcelona's leather cluster