The A3 Center has a team of 30 professionals between research staff, PDI Doctor, Doctoral Candidates and grant holders. Experts work there from different scientific and technological branches in order to carry out external work, surveys and give technical advice to companies.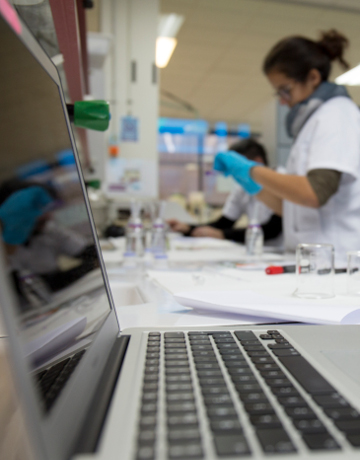 PDI Doctor: Anna Bacardit, Grau Baquero, Jordi Bou, Felip Combalia, Rosa Cuadros, Joaquim Font, Lluís Ollé.
Research staff: Concepció Casas, Marta Chuecos, Mireia Cobos, Rubén Criado, Maria González, Teresa Mir, Níria Pascual, Maria Reyes, Anna Ruiz, Sílvia Sorolla,  Reno Spinosi, Mireia Conde.